Participate
We welcome participation from people, businesses, and organizations that support our mission.
The Decentralization Revolution is upon us!  We are living in an amazing, unparalleled time in the history of civilization.  Modern technology has combined with an economic and social climate that is reshaping the world in ways never before possible.  BTRIC was founded to be part of that reshaping: to dismantle structures of power and control, some of which have existed for centuries, and create a world that is more open, honest, fair, and transparent.
If you feel the same way that we do about this future, please reach out to us. BTRIC was formed by three founding Trustees who that strongly believe in capturing this moment and building this future: but we know that this is very much a team effort. We are building BTRIC's team—from staff and advisors to volunteers and donors—and we don't want to exclude anyone who wants to be a part of this amazing opportunity.
Join Our Team
We believe in identifying and assembling the best team for each project.  This provides great opportunities for everyone in the innovation ecosystem, from the dreamers to the donors.  With a focus on fostering projects that become viable investment-grade startups, BTRIC provides value to the entire ecosystem that believes in the potential of transformational emerging technology as much as we do.  Our governance and project structure is designed to be inclusive and focused on ideas and delivery, not personalities and dogma.
If this sounds good to you, get in touch.  We have opportunities for volunteers, contractors, employees, and business partners to work on Innovations Incubator projects, as well as our Institute and Labs programs.  We are open to short-term, single project work as well as longer-term engagements where you'd be working to advance multiple projects.  Let's talk!
Innovators and Projects
Every unicorn started as idea in the mind of an innovator. Projects can come to us for help.  We also seek out promising projects as well as government pilot projects and other opportunities.
Engineers
Great ideas are a starting point, but engineering expertise is needed to breathe life into them.  We select the best hardware, software, and security engineers for each project.
Donors
Our donors believe in the potential of the projects, supporting their R&D through tax-deductible in-kind and monetary contributions.  They get whitelist treatment when the project is spun-off.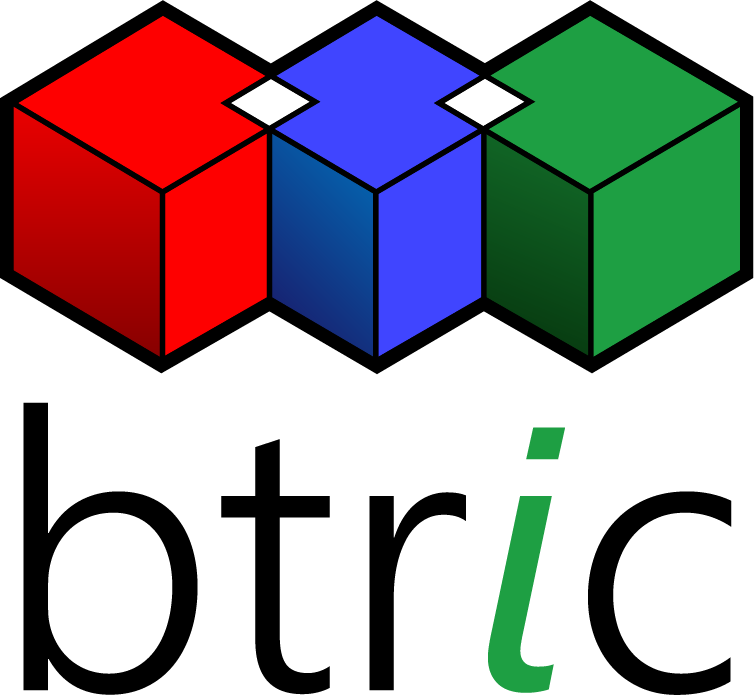 Expert Advisors
Legal, regulatory, and business advisors work with us to structure projects that emerge from incubation as legally compliant investible entities.
Marketing
Stellar market research and a great marketing plan are essential to reach end-users.  Our projects work with creative professionals to communicate their message, loud and clear.
Business Partners
Fostering successful projects is hard work. Partnering with BTRIC can increase your engagement with the community and build relationships with new customers.