The Decentralization Revolution is upon us.
Introducing BTRIC (that's Blockchain Technology Research Innovations Corporation if you want to be all formal, we just say it like "bit trick"). We are a non-profit charitable business incubation organization devoted to improving humanity by making great ideas that leverage emerging technologies (some call them "Internet 3.0") a reality, and then launching them as independent businesses, ready for investment and primed for growth.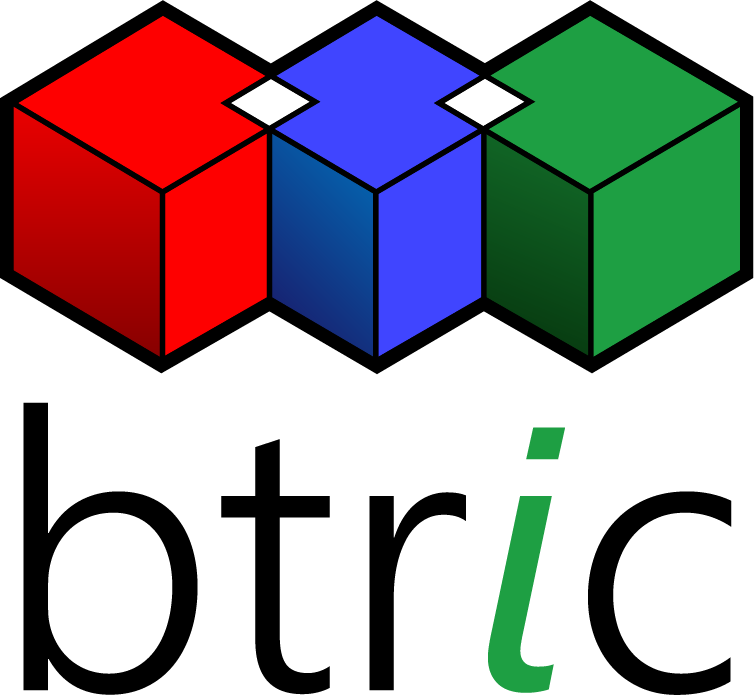 BFD Token Fundraising Campaign Progress
Our mission is to identify, foster, research, develop, and launch Internet 3.0 projects that will create a better world.  We're especially excited to tackle projects that advance the Decentralization Revolution to help realize its true potential of dismantling structures of power and control, many that have existed for centuries.  We also believe that other technologies such as the Internet of Things, Artificial Intelligence, and Augmented and Virtual Reality have great potential to improve humanity, making distribution of social and economic power more fair, more equal, and with more freedom and user control of their own data.
These emerging technologies – and others that will surely come about in the years ahead – make this possible for the first time in history.  And it's just getting underway! We will work with great ideas, promising projects, and exciting concepts and incubate them in our non-profit, charitable organization of a R&D laboratory, keeping them on track and infusing them with best practices guidance expertise, and access to valuable partnerships.  When they're ready, we set them free as independent, investment-ready, viable businesses or non-profits, and let them take on the world!
Decentralization Revolution
The future of modern society is being built on a foundation of decentrlized systems, especially blockchain distributed ledger.
Innovation laboratory
We accept applicants with great ideas, reach out to promising projects, work with public sector opportunities, and even have some great ideas of our own.
Structured project oversight
So many great concepts never make it because the team loses focus.  Our projects are kept accountable and on track with best-practices guidance.
Creating better startups
Projects that develop through our non-profit, emerge from the incubation phase ready to be spun-off as separate businesses, investment grade and ready for prime time.
Open governance policies
Our projects, procedures, and materials are all open-source, and we invite participation from projects, donors, or volunteers to guide continuous improvements to everything we do.
Financial transparency
We go way further than your average non-profit in making every dollar we spend fully transparent, with monthly and quarterly detailed financial disclosures and annual audits.
We believe in identifying and assembling the best team for each project.  This provides great opportunities for everyone in the innovation ecosystem, from the dreamers to the donors.  With a focus on fostering projects that become viable investment-grade startups, BTRIC provides value to the entire ecosystem that believes in the potential of transformational emerging technology as much as we do.
Innovators and Projects
Every unicorn started as idea in the mind of an innovator. Projects can come to us for help.  We also seek out promising projects as well as government pilot projects and other opportunities.
Engineers
Great ideas are a starting point, but engineering expertise is needed to breathe life into them.  We select the best hardware, software, and security engineers for each project.
Donors
Our donors believe in the potential of the projects, supporting their R&D through tax-deductible in-kind and monetary contributions.  They get whitelist treatment when the project is spun-off.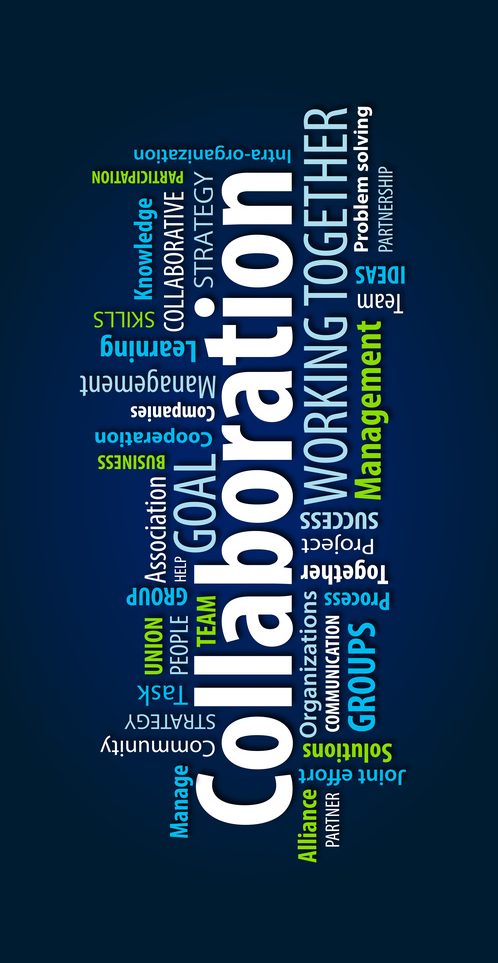 Expert Advisors
Legal, regulatory, and business advisors work with us to structure projects that emerge from incubation as legally compliant investible entities.
Marketing
Stellar market research and a great marketing plan are essential to reach end-users.  Our projects work with creative professionals to communicate their message, loud and clear.
Business Partners
Fostering successful projects is hard work. Partnering with BTRIC can increase your engagement with the community and build relationships with new customers.
BTRIC was founded in August of 2017 as the formal starting point of planning that took place through much of the year.  We currently have a "caretaker" Board of Trustees, consisting of a family of business partners (Terri, Benjamin, and Justin Beideman) that have experience running their consultancy, non-profits, and government contract and grant awards.  During 2018, we will be expanding our Board to include members of the Decentralization Revolution community, drawing on a pool of great people involved in our projects and the entire Internet 3.0 ecosystem.  If you think you'd like to be involved  in that way, let us know! We formed BTRIC because we believe strongly in its potential to foster great projects from start to finish, and to enable those projects to return value to our donors when those projects emerge from incubation as investment-grade, indepenedent businesses.  Initial Coin and Token offerings and Venture Capital are great sources of startup capital, but many projects lack the structure and dicipline to reach the phase where they're investment-worthy.  BTRIC, as a non-profit economic development incubator, will change that. BTRIC will have just enough structure and oversight to ensure that we provide stellar service to our incubation projects, keep up with ever-improving best practices, participate in advancing the ecosystem among the commmunity, and processes to hold our projects accountable, while still giving them plenty of flexibility.  We will form specific Advisory Committees, Working Groups, and Taskforces to focus on specific aspects of our mission.
Terri has extensive experience in running non-profit organizations, having done so for her entire professional life. She also has expertise in the seafood industry, and serves on many government committees, including as Chair of the Marine Fisheries Advisory Committee, which advises the Secretary of Commerce on living marine resource matters.
Terri Lei Beideman
Benjamin has spent his professional life in project management, in particular where it relates to Information Technology projects. An MBA graduate, he leverages his technical know-how to modernize and improve business processes in a variety of fields. He is a strong believer in the Decentralization Revolution and its potential to reshape the modern world.
Benjamin F. Beideman
Justin has a background in musical and graphic design as a graduate of Full Sail University.  As a project manager, he has successfully guided diverse teams in helping to achieve and deliver goals based on great ideas.  Constantly expanding the scope of his knowledge, he enjoys subjects as diverse as political theory, game theory, content archival science, following the latest scientific advances, and fractal animations.
Justin S. Beideman
BTRIC is actively seeking experts to work for, under contract or as an employee, our organization to help foster multiple projects. We also are expanding our Board of Trustees in 2018 to include more members of the community. We look forward to working with great people who want to accomplish big things. We're looking for corporate partners, contractors, advisors, employees, and even Board members. Get in touch!
HOW ABOUT YOU?
BTRIC Project Incubation Program
Our key initiative is the BTRIC Project Incubation Program (PIP).  It's objective is to identify, foster, promote, and launch emerging technology projects that are in the planning, research, and development phases.  Projects that are incubated by BTRIC will emerge as separate, independent businesses, investment-grade and meeting all applicable requirements for their investment offering.  Our donors will support projects through their development phase, and some of them may go on to be investors in the projects that emerge. Our mission is similar to that of traditional, brick-and-mortar business incubators, but we are focused on providing an incubation program for projects based on emerging technologies, as well as other initiatives that will foster growth in the emerging technology ecosystem.  Rather than a focus on a particular geography, we focus on the transformative technologies that are just beginning to make profound changes to society and open markets.  Like any business incubator, our goal is to build better businesses and promote economic growth by facilitating well-designed projects, progress, and positive outcomes.
Initial PIP Projects
As we grow, we will be working with more projects that will emerge as great businesses.  At launch, we will begin work on incubating the following projects (please review our white paper for more information on each, as well as our Project Incubation Program):
"Cryptocurrency for Good" (working name)
This project, "Cryptocurrency for Good", proposes to increase the use of cryptocurrency by charitable organizations by enabling people to donate to any 501(c)(3) charity with proceeds paid in cryptocurrency.  As one of the goals in the cryptocurrency ecosystem is to increase its usability and widespread adoption, this project targets one business segment to increase adoption – non-profit charitable organizations.
Several programs on the Internet allow people to donate to any charity they choose that is listed as eligible in the Internal Revenue Service's exempt organization master file.  The most well known of these is probably Amazon Smile.  This project proposes to create an Amazon Smile-like experience for donations.  After this project is launched, it may seek partnerships with merchants and/or cash-back websites to increase awareness of the program and the amount of donations given to charity.
Like Amazon Smile, this program will not require a charity to register in advance.  Funds received will be remitted to the directed charity as cryptocurrency.  It is our belief that Bitcoin would be the best cryptocurrency to use, at least initially, because of its recognition and relatively wide acceptance.
Once this project has completed our incubation program, it will be divested from BTRIC as a separate non-profit organization.
"Sea to Table" (working name)
Illegal, unreported, and unregulated (IUU) fishing and seafood fraud undermine the sustainability of U.S. and global seafood stocks and negatively impact general ecosystem health.  At the same time, IUU fishing and fraudulent seafood products distort legal markets and unfairly compete with the products of law-abiding fishers and seafood industries globally.  This issue is so significant to the health of the U.S. seafood industry that it was the subject of a Presidential Taskforce.  The materials from the Taskforce are available at http://www.nmfs.noaa.gov/ia/iuu/taskforce.html.
This project, "Sea to Table", will create a fully compliant traceability system for seafood that is caught, farmed, or imported into the United States.  This project will build a specialized distributed ledger and engineer IoT devices developed to track and transmit location information concerning seafood in transit between the point of harvest (or, in some cases, point of importation) and the end-user (restaurant, wholesaler, or retailer).  It will enable consumers to scan a QR code that will be able to detail its journey and establish the full chain of custody of the seafood.
By establishing a consensus-based distributed ledger for seafood traceability, it will take major steps to combat fraud that is rampant, and provide economic benefits to the seafood industry that has to compete in the marketplace with seafood caught by IUU fishing parties.  Parties are often distrustful of each other, so the immutable record that a distributed ledger traceability system can provide is key to a successful system.  In addition, IoT technologies will be leveraged to provide real-time data to enable a fully traceable and compliant system.
Implementation of traceability systems in some imported fisheries is currently scheduled to be mandated by the National Oceanic and Atmospheric Administration, part of the U.S. Department of Commerce.  Over time, it is expected that these systems will become mandated for more fisheries.  In addition, international implementation of equivalent requirements is likely to take place when full implementation of the seafood import provisions of the Marine Mammal Protection Act are effective in 2021.
Once this project has completed our incubation program, it will be divested from BTRIC as a corporation, ready to provide the open-source hardware and software developed to the seafood industry and fisheries management bodies.
"Cryptocurrency Federal Credit Union" (working name)
In the United States, both individuals and businesses involved in cryptocurrency face real challenges in maintaining relationships with financial institutions.  One reason may be because these institutions see cryptocurrency as a threat to their viability and business models (which in many ways it is).  However, we believe that most of the reason is due to the high regulatory and supervisory burdens associated with cryptocurrency-related transactions, which are often seen by regulators as "high risk" transactions.  Numerous reporting and compliance requirements, including anti-money laundering and countering  the  financing  of  terrorism (AML/CFT) requirements, are often time-consuming, manual processes performed by smaller financial institutions, while larger institutions often view this extra effort for a minute subset of its accounts as not worth it from a ROI perspective. Our whitepaper further describes this problem, which has not abated over time.  In fact, though it is difficult to know for sure, evidence suggests that this practice may have increased as banks have become more aware of cryptocurrency exchange businesses in recent years.
This project, "Cryptocurrency Federal Credit Union" (working name), proposes to investigate, and if deemed feasible and with sufficient community support, seek a federal credit union charter from the National Credit Union Association (NCUA).  If successfully chartered, the business created would be a federal credit union, a type of financial institution that is owned by, and can pay dividends to, its members, which can include U.S.-based individuals and their businesses.  The institution would specialize in the types of "high risk" compliance that is integral to current regulations for accounts that transact cryptocurrency.  It would be able to offer the full array of services that a federal credit union can legally offer, including savings and checking accounts, debit cards, ACH settlement, merchant services, etc.
It is clear that a reliable financial institution that specializes in working with members who transact in cryptocurrency would be a beneficial addition to the ecosystem.  We believe a member-owned credit union to be appealing to more of the cryptocurrency ecosystem than a traditional chartered bank.  While the eventual goal of cryptocurrency is to eliminate much of the need for traditional financial institutions, the need exists today for a reliable financial institution to help bridge the gap for those consumers and businesses that deal heavily in cryptocurrency.  Such an entity can help existing consumers and businesses in the cryptocurrency ecosystem, as well as enable easier launches for new people and businesses entering the field.
Incubation phase one: Initial contracting with experts to design and implement a survey to determine if sufficient interest exists to pursue further.
Incubation phase two: If it is deemed feasible, the work would be done to make application for a federal credit union charter.
Once this project has completed our incubation program, it will be divested from BTRIC as a separate entity, called a Proposed Federal Credit Union (PFCU).
BTRIC Institute is our advocacy initiative. While 501(c)(3) non-profit organizations are limited in some ways regarding the types of advocacy they can perform with respect to support for specific legislation, and are prohibited from supporting or opposing candidates for office, there is much we can do within the limits of the law.
Our Founding Trustees have extensive experience in advocacy, spending much of their careers advocating Federal lawmakers and policy-makers regarding issues affecting the seafood industry. While the emerging technology field is quite different from seafood regulation, they are very familiar with how to conduct effective advocacy. We plan to use our knowledge to promote adoption of emerging technologies, such as consensus-based distributed ledger technology, for use in government and the private sector to transform society. We also plan to advocate for common sense, practical regulation of digital assets, such as cryptocurrency and tokens, that protect the ecosystem, provide regulatory clarity, and enable – rather than stifle – innovations in the field.
BTRIC Institute will also conduct other work in developing, refining, and promoting best-practices that can be used by those in the emerging technology ecosystem, such as:
Promotion of women and diversity in projects in the emerging technology ecosystem, both as users as well as project participants;
Open frameworks for best-practices in KYC/AML compliance in various jurisdictions;
Open frameworks for best-practices for security practices for distributed ledgers, including those for cryptocurrency;
Open standards and registries for identifiers (such as exchange ticker symbols, TCP ports, and address formats/namespaces) used to represent cryptocurrency and tokens;
Open standards to address legal, ethical, and practical issues regarding ownership and control of content created by users; and
Freely available educational and promotional materials to introduce policy-makers to emerging technologies and their potential to reshape society in profound ways.
BTRIC Labs will be the core of our research and development efforts that are not specific to any project being incubated.  It is the place within BTRIC to explore "blue sky" concepts and approaches.  It will also be the initiative under which our staff engineers are given license to contribute to promising open-source projects that form the core of the ecosystem.  We believe that, while some areas of the ecosystem (such as Bitcoin) have a number of paid engineers that advance the open-source project, many other projects have not had the same success in retaining paid engineers, web developers, testers, documenters, and other experts.  BTRIC will allow our staff to devote some of their time to advancing free, open source projects that benefit the ecosystem as a whole.
Decentralization of user-created content, such as microblogging, social media, sound, video, search indices, and other data that is currently held in large business "silos", such as Twitter, Facebook, and Google. A practical and scalable approach to decentralization of this content, as well as a decentralized manner that content creators are monetized, is a crucial step to liberating information from traditional and new media gatekeepers.
Scaling and usability issues that currently hold back worldwide, mass adoption of cryptocurrencies as a replacement for current payment methods, such as payment cards. This problem also has implications for other uses of consensus-based distributed ledger technology.  We believe this problem must be overcome, enabling transaction volumes that are commensurate with global payment card volume, in order for a full and true paradigm-shift to take place.  This problem is complicated by several factors, but the work in advancing approaches to overcome it will benefit the entire cryptocurrency ecosystem.
Over time, BTRIC Labs will tackle other challenges that hold back the adoption of transformative technologies, such as IoT and AR/VR.  The focus of BTRIC Labs is to experiment with technology that is not specific to any project in the incubation program, but that, if deemed viable, could have implications in a variety of businesses, both ones that we incubate, as well as others in the wider ecosystem.
Subscribe to our newsletter
We'll keep you informed with news and updates as we get underway in building great projects that advance the Decentralization Revolution!  (We won't share your email address with anyone, and you can unsubscribe at any time.)
Contribute to our launch and you'll be a BFD!
(No, not what you're thinking — BTRIC Founding Donor)
BTRIC is supported by donations (monetary and cryptocurrency) from the public.  We benefit the entire emerging technology ecosystem, and our projects, when they emerge from the incubator program, are ready for investment and growth.  This is a great opportunity for donors — angel investors, venture capitalists, partner businesses, service providers, grant providers — to support an organization that is going to bring great things to humanity, contributing to smart economic growth and shattering paradigms.
Become a part of our team!
Do you think your project could benefit from our Project Incubation Program?  Do you have skills or knowledge in the emerging technology ecosystem, or do you represent a business involved in the community?  If so, we'd love to talk to you and see if we can partner!  Please contact us today.