Pineapples and Ecstasy: Charitable Giving in the Bitcoin Era

Charitable giving is one of the best ways to support causes that change the world. Instead of counting on your government or maybe your employer to spend money to bring about change, choosing to support charitable causes that you believe in lets you take part in being the change.
Contributions of Bitcoin and other cryptocurrencies can be beneficial for donors, because of their tax benefits, which I'll explain later in this article. But first, I'd like to make sure you're aware of a pretty amazing initiative and your chance to help it do even more between now and March 10, 2018.
Say Hello to the Pineapple Fund
The Pineapple Fund is an initiative started by a person that goes by the name "Pine", and named for her (or his) love of Pineapples. On the Fund's website, their motto is:
"because once you have enough money, money doesn't matter"
Having entered Bitcoin in the very early days, Pine has clearly done very well. The Pineapple Fund has committed 5,057 BTC to charity, and is well on its way to meeting this goal, having given over $31 million USD worth of BTC to some 39 charities so far.
I am impressed by the Fund's outstanding selection of worthy charities, which range from providing clean water (The Water Project), healthcare to those in need (Watsi and Possible), great technology organizations (BitGive Foundation, the EFF, and the Internet Archive), education (Pencils of Promise), and conducting cutting-edge research into serious medical conditions and youth mental health (Open Medicine Foundation and TalkLife). There are many more, see for yourself:
The Pineapple Fund is Matching Contributions to Two Great Charities now through March 10, 2018
Now through March 10, 2018, the Pineapple Fund is matching donations to two great charities, both focused on medical and pharmacological issues, and I encourage you to check them out. By contributing to these organizations now, they will receive a match from the Pineapple Fund, so your contribution goes twice as far.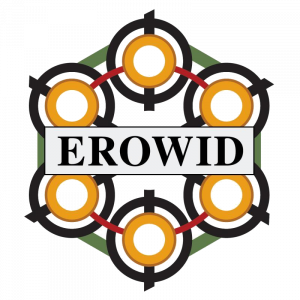 Erowid Center
The first, Erowid Center, is a member-supported organization providing access to reliable, non-judgmental information resources about psychoactive plants, chemicals, and related issues.
As someone that grew up on the Internet, I am one of many (millions, probably) that used the information on this website as a resource when conducting "personal experiments". However, their work is not just about recreational use, they also collaborate with academic, medical, and experiential experts to develop and publish new resources, as well as to improve and increase access to already existing resources, and to maintain a historical record for the future.
If you ever visited this website, perhaps in your younger years, perhaps more recently, and you can afford to donate, now is a great time. Visit this page for information on the Pineapple Fund's match, and this page to contribute.
MAPS Phase 3 Clinical Trial of MDMA-Assisted Psychotherapy for Posttraumatic Stress Disorder (PTSD)

The second charity is named the Multidisciplinary Association for Psychedelic Studies, or MAPS. MAPS develops medical, legal, and cultural contexts for people to benefit from the careful uses of psychedelics and marijuana.
The process of discovering a drug, or a new use for a drug, and it being FDA approved for use in the United States is extremely expensive, much of this because to the high costs of conducting scientifically-rigorous clinical trials. In addition, U.S. (and most other) government grant funding of research into valid medical uses of illegal drugs is almost non-existent. MAPS is currently working to conduct Phase 3 Clinical Trials of MDMA (which you may know better as "ecstasy" or "molly") Assisted Psychotherapy for Posttraumatic Stress Disorder (PTSD).
As someone that has seen first-hand the debilitating effects of PTSD, the potential of this treatment is huge. Compared to current treatments for PTSD, MDMA-Assisted Psychotherapy (sessions with a psychotherapist, some while taking a controlled amount of MDMA) has the potential to severely reduce PTSD symptoms and severity. Some research even suggests that this treatment could, in some people, cause near complete remission of PTSD! Despite this enormous potential, getting funding to conduct studies to confirm the safety and efficacy to FDA standards can be very challenging, which makes the matching contribution from the Pineapple Fund all the better. Visit this thread on Reddit for more information about the Pineapple Fund's match offer and this page to donate to MAPS.
Great tax benefits of donating cryptocurrency to charity
While I am not a tax professional, and you shouldn't take what I'm writing here for informational purposes, as a substitute for professional advice from a tax advisor, donating in Bitcoin or other cryptocurrency to charitable organizations can be very beneficial for the donor's income tax purposes. Donations to charity are tax-deductible, and donations of cryptocurrency to charity allow you to deduct the fair market value of the cryptocurrency at the time the donation is made. This can offset capital gains taxes that you otherwise would have to pay if you first converted that cryptocurrency to fiat and then donated it. Basically, it allows you to choose between "paying more taxes" or "donating some of what you would have paid in taxes to a charity". Viewed in that light, it can be a great way to help lighten your tax bill.
"Bitcoin for Good"
I have written before about my organization, Blockchain Technology Research Innovations Corporation (BTRIC), which is a non-profit economic development organization that focuses on incubating great projects that leverage emerging technology into separate businesses and conducting educational, advocacy, and research and development in the emerging technology field.
However, BTRIC isn't just about incubating for-profit businesses, we are also going to create some really great charities. One of the first projects we're working on now is code named "Bitcoin for Good". This project will enable donors to donate in cryptocurrency to any U.S.-based charitable organization, and we hope to expand it to registered and eligible charities in other countries as well. Similar to how "Amazon Smile" allows shoppers to designate any IRS-recognized 501(c)(3) public charity to receive a portion of your purchases, this project will enable the same in cryptocurrency. After it launches later this year, we will work with online merchants to integrate an Amazon Smile-like experience in their shopping carts.
The idea for this project is to support worthy charities and also increase the adoption of Bitcoin by giving some directly to charities that are chosen by the public. This project will receive their donations in a Bitcoin wallet and will send the wallet keys in a secure manner to each charity. The benefits to the charities is, of course, the Bitcoin, and the benefit to the Bitcoin ecosystem is increased adoption by targeting a segment of users: charities.
If you want to learn more about BTRIC or support our work, please visit our website here. During our launch fundraiser, you can donate in many cryptocurrencies (and fiat, if you prefer) and receive Founding Donor token that enables you to receive many ongoing benefits from our organization and the projects that complete our incubation program, including "Bitcoin for Good".
Pineapples are Good for You
In conclusion, the Pineapple Fund's motto is "because once you have enough money, money doesn't matter". While that may be true for Pine, there are many worthy charities that do need money to operate and advance their initiatives. The Pineapple Fund's contributions do matter to the 39 groups (and counting) that they've supported. Their commitment to donating over five thousand BTC to worthy charities is an outstanding example of what cryptocurrency can and should enable — improving humanity by taking monetary power and control from the few elites and giving it to the many, to humanity at large.
I hope you will join with me in saluting Pine and the Pineapple Fund and make a contribution to one (or both) of their match programs now through March 10, 2018. And, while you're at it, enjoy some pineapple — it's delicious and has some great health benefits!