Why You Should Support BTRIC as a Founding Donor or by Joining our Team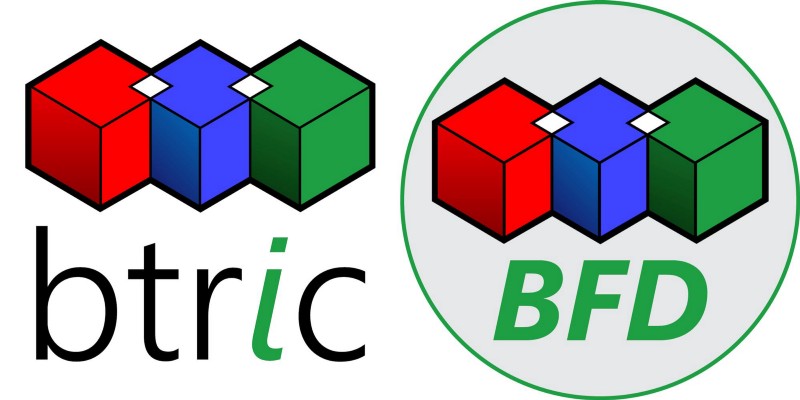 BTRIC was founded as a non-profit organization with a mission of turning "great ideas" into "investment-grade businesses". We do this by incubating them in our Project Incubation Program to high standards, ensuring that milestones are met, and managing the administrative and project management aspects of organizing a project that has a great idea, but might need some help in the area of team building, defining and meeting milestones, and other important aspects of creating and launching a successful business venture that is "spun off" from the BTRIC.

We are focused on creating better business opportunities in our rapidly evolving industry. This has appeal to all sides of the ecosystem, including service providers, investors, advisors, marketing professionals, and of course, the innovators. BTRIC delivers donor financial support, logistical support, and infrastructure to the projects we incubate, enabling them to become top-shelf businesses.

We also focus on contributing to the emerging technology ecosystem in two other ways: BTRIC Institute and BTRIC Labs. You can read a summary of what we're about on the Bitcoin Forum at https://bitcointalk.org/index.php?topic=2710678.0. You can also visit our website at https://www.btric.org, or download our white paper at https://go.btric.org/fostering-the-decentralization-revolution.

We are currently conducting our BTRIC Founding Donor fundraising campaign. This campaign will fund our launch and 2018 operations. We need the support of forward-thinking persons in the industry in order to deliver great projects and initiatives that benefit everyone. The founding donor campaign is structured as an "Initial Donor Offering", and will issue you tokens, called BTRIC Founding Donor (BFD) Token, as a gift for your contribution. These contributions are tax-deductible to the extent allowed by law.
Ongoing rewards for BFD Token holders
In addition to the tax deduction you may receive, you will also be able to be listed as a Founding Donor on our website and in the materials we produce. If you're a business or investor that works in our field, this is a valuable opportunity to get behind our organization at its founding. This opportunity ends when our BFD fundraising campaign ends.
The other very important benefit for holders of BFD Tokens is that they will be rewarded in some form by each project that completes the BTRIC Project Incubation Program. For example, when we issue the "BTRIC Coin" (working name) token or cryptocurrency in the second quarter of 2018, all those holding BFD Tokens at the time/date of a "snapshot" (to be announced in advance) will receive a grant of BTRIC Coin. You can read more about that in our white paper.
However, this is not limited to the issuance of our "BTRIC Coin". Every project that completes incubation and is divested from BTRIC as a separate business will have a publicized "snapshot" date/time. All BFD Token holders as of that time/date will receive some benefit from the business that graduated from the incubation program as a separate business. In this way, you are rewarded by every project that completes the Project Incubation Program for being among the first to support our organization. One of the conditions for acceptance into BTRIC's Project Incubation Program is that the project agrees to provide some reward or benefit to donors to their project, which specifically includes all BTRIC Founding Donors.
Because the projects vary in their business models, and will also vary in the jurisdictions they do business in, this reward will vary from project to project. It could include (subject to applicable regulatory and legal requirements):
Credits for use of their product or service;
Free "not-for-resale" products;
"Airdrop" coins or tokens;
Buyback of coins or tokens; and/or
Equity in the newly-created business.
By getting on board now as a BTRIC Founding Donor, you will receive benefits from each project that completes the BTRIC Project Incubation Program for as long as you continue to hold BFD Token. If you transfer your BFD Token, the benefits will be given to holders of BFD Token as of the next "snapshot" time/date.
Help Make a Difference, Join Our Team
BTRIC is currently recruiting staff and contract positions from people in the emerging technology field. We are looking for people who want to make a difference in this field, like working on a variety of projects, and are potentially looking for a medium to long-term engagement with our organization. Send us your CV and tell us why you'd be a great fit for BTRIC by emailing us at team@btric.org. We look forward to hearing from you!